Structured Cabling for Small Offices in Coconut Creek & Miami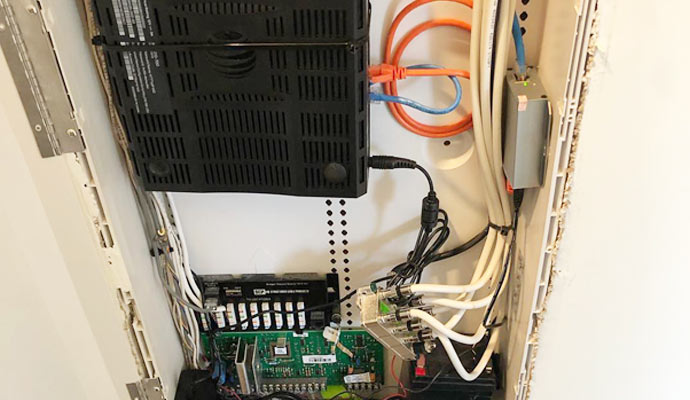 Business growth today depends a lot on infrastructure and the cabling system is a crucial part of an office's infrastructure. Therefore, opting to have structured cabling, even for a small office, is a wise move and will benefit your business in the long run. A streamlined system involving structured cabling promotes superior organization and efficiency within your business infrastructure in West Palm Beach, Coconut Creek, Miami, Hialeah, Coral Gables, and throughout South Florida.
Alarm Brokers of Florida offers expert cabling services for small offices in the South Florida service area. Our services are provided by certified and trained technicians that know how to install cabling the first time, the right way so you get expert cabling installations for your office.
Benefits of Structured Cabling for a Small Office by Alarm Brokers of Florida
Any business can benefit from structured cabling. Whether you're a small company or a medium-sized one with stable needs that requires reliable data transmission, this modern infrastructure provides fast, efficient service. Supporting lightning-speed bandwidth, a structured cable system gives unparalleled reliability because it's scalable, flexible, and highly receptive to industry changes. With this form of data cabling, you've banished the risk that your system will become outdated.
Furthermore, if there's ever an issue with your structured system, your IT providers can quickly troubleshoot to find the problem's source. With a point-to-point system, it can take ages to wade through all the crisscrossed cables. This wasted time can cause your IT bills to skyrocket, while your company's productivity levels dwindle.