Structured Cabling for Commercial Warehouses in Miami, FL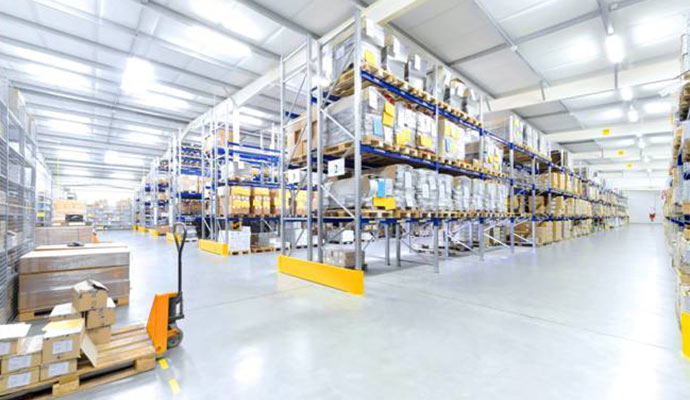 Alarm Brokers of Florida offers expert cabling services for commercial warehouses in Miami, Fort Lauderdale, West Palm Beach, and throughout South Florida. Our certified technicians know how to install cabling properly the first time and every time, so you get expert installations for your office.
Commercial warehouses must be run in an orderly manner, which is the benefit of structured cabling. Instead of having a spider web of fiber cables running everywhere, which is a typical look for a point-to-point system, structured cabling's appearance is much more streamlined. As a system, structured cabling promotes superior organization within its infrastructure.
Benefits of Structured Cabling for a Commercial Warehouse
Future Proof Investment

By far one of the most significant benefits of a structured cabling system is the high bandwidth, which makes it a reliable infrastructure for supporting business growth. With structured cabling, you can rest assured your network infrastructure won't become outdated and will support all emerging applications as your business grows.

Simplicity

There is a high level of simplicity and straightforwardness that comes with an organized cabling system. In a typical commercial environment, several different devices and IT equipment are being used at the same time, so running everything off one single system eliminates the complexity of having multiple wiring infrastructures in place.

Cost-Effective

One simple cabling system also reduces power and maintenance costs and eliminates the time and money spent on locating and rectifying any issues.

Enhanced Flexibility

A structured cabling system provides an enhanced level of flexibility – helping to improve performance and drive business growth.

Reduced Risk of Downtime

As aforementioned, a well-planned cabling system also means easier troubleshooting, so it's easier to identify and rectify faults quickly.