Home Automation Services in Margate, Doral, & Hialeah, Florida
Forgot to switch off the lights this morning before you left? Accidentally left your garage door open when you rushed for a medical emergency?
Alarm Brokers of Florida provides the customers with a platform to be in full control of their home automation appliances. As long as your home is in the South Florida area, be you at home or working at the office, our highly advanced Alarm Brokers app helps you rule over there with garage openers, smart doorbell, smart lighting, smart locks, voice control and other devices included in our home automation system.
Moreover, we backed up our promise to ensure the best quality service with devices patented by Aalrm.com, Honeywell, Savant, Ring- the market leaders in the home automation industry. Our smart home security services are available in Hialeah, Miami, Plantation, Margate, Homestead, and other cities in South Florida.
Our Home Automation Management Services
Dedication to Seamless Connection Alarm Brokers of Florida can communicate under any unavoidable circumstances, whether you are disconnected from your phone or there is a power outage with no internet.
24/7 Non-stop Services Alarm Brokers of Florida keeps you informed about your property premise at all times. We are not confined to only providing the common traditional system where you are notified only when there is an emergency. Easily set your own alerts and reminders as notifications of any activities you want regardless of your system is armed.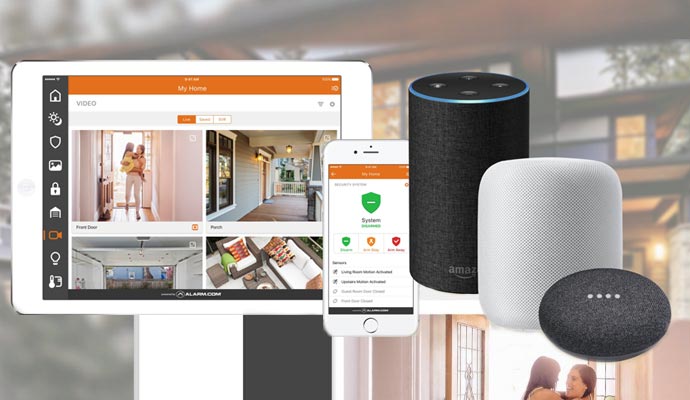 Trust Our Smart Home Automation Devices in Miami & Fort Lauderdale, FL
Call us at 786-699-8434 or contact us to get a free quote today for Home Automation services in Overtown, Fort Lauderdale, Coral Gables, and other cities in the Greater Miami FL area.