Business Security Systems in Coral Gables & Miami, Florida
At Alarm Brokers of Florida, our dedicated team of experts is always available to provide smart business security solutions for your office. Our system of smart Business Security consists of intelligent intrusion detection, video surveillance, access control, and energy management into a single, cost-effective solution. We serve customers in Miami, Hollywood, Pembroke Pines, Doral, and throughout South Florida.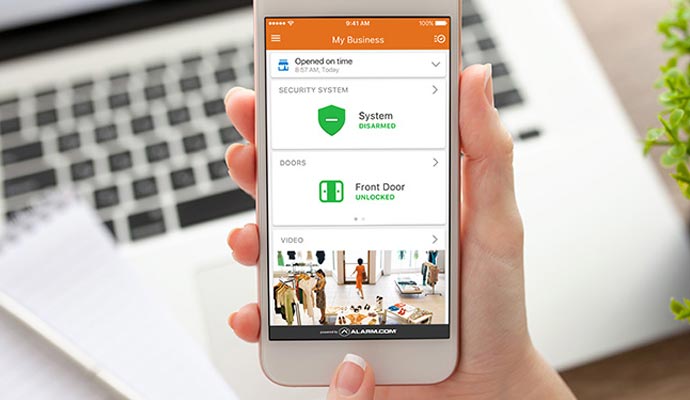 Secure Your Business with Smart Devices From Alarm Brokers of Florida
We connecting your security cameras, lights, locks, thermostats, and other electronic devices that protect your business in the South Florida region- to provide Business Security that benefits you with seamless automation and access control.
Our Brinks, Honeywell, Hikvision Camera & Axis patented system will not only lower energy costs with a programmable smart thermostat but also will get you a watchful eye on your business on a 24X7, that you can access from anywhere in the world, with a cell phone app installed, that includes smart access control.
Services Offered by Alarm Brokers of Florida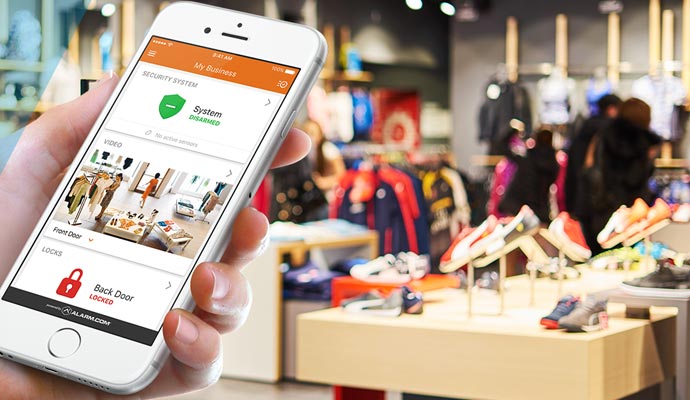 Rely on Our Security Services & Devices in Coconut Creek, FL
To the security professionals at Alarm Brokers of Florida, it does not matter if you own a sole-proprietor storefront, a multi-story office building, or an industrial business park. Whatever the size and scope of your business, our proven professionals can eliminate unauthorized access to your property by providing smart business security services. To learn more about our products and services, contact us online or give us a call at 786-699-8434 or to get a free quote today. We serve business owners in Coconut Creek, West Palm Beach, Coral Gables, Fort Lauderdale, and other cities within our Greater Miami FL service area.