Home Security & Business Security in Plantation
To maximize the effectiveness of your home security system and alarm installation, you need to find the ideal security system to match your needs and your budget. At Alarm Brokers of Florida, that is our specialty. For years, we have helped helps homeowners and business owners in Plantation find alarm services, access control services, or structural cabling services to meet their needs in South Florida.
Our certified and trained security representatives will guide you through every step of the process to provide a hassle-free installation of top-quality equipment at your home in Miami, Fort Lauderdale, West Palm Beach, Plantation, or any of their neighboring communities in South Florida. At Alarm Brokers of Florida, we are Florida's most-trusted Brinks dealer. But we handle other brands of security systems as well.
Services Offered by Alarm Brokers of Florida in Plantation
To get the best security services in South Florida, you need to contact Alarm Brokers of Florida. Some of our most popular services include:
Rely on Alarm Brokers of Florida for the Best Alarm Services in Plantation
For years, the certified professionals at Alarm Brokers of Florida have helped homeowners and business owners find the right security systems and equipment to match their needs and their budgets. We can help you, too. We serve customers in Plantation and throughout South Florida. When you need our services, contact us online or give us a call at 786-699-8434.
Customer Reviews from Plantation
Danny M. from Plantation, FL
Dec 23rd, 2019
rue group of A1 Professionals! Highly recommended for alarm, CCTV, access control, and don't forget networking.
Completed Jobs from Plantation
McAllister's Deli
September 4, 2020
We sat down and created a newer simpler solution for time management and even cloud base control. We added their cameras to the managers phones and computers,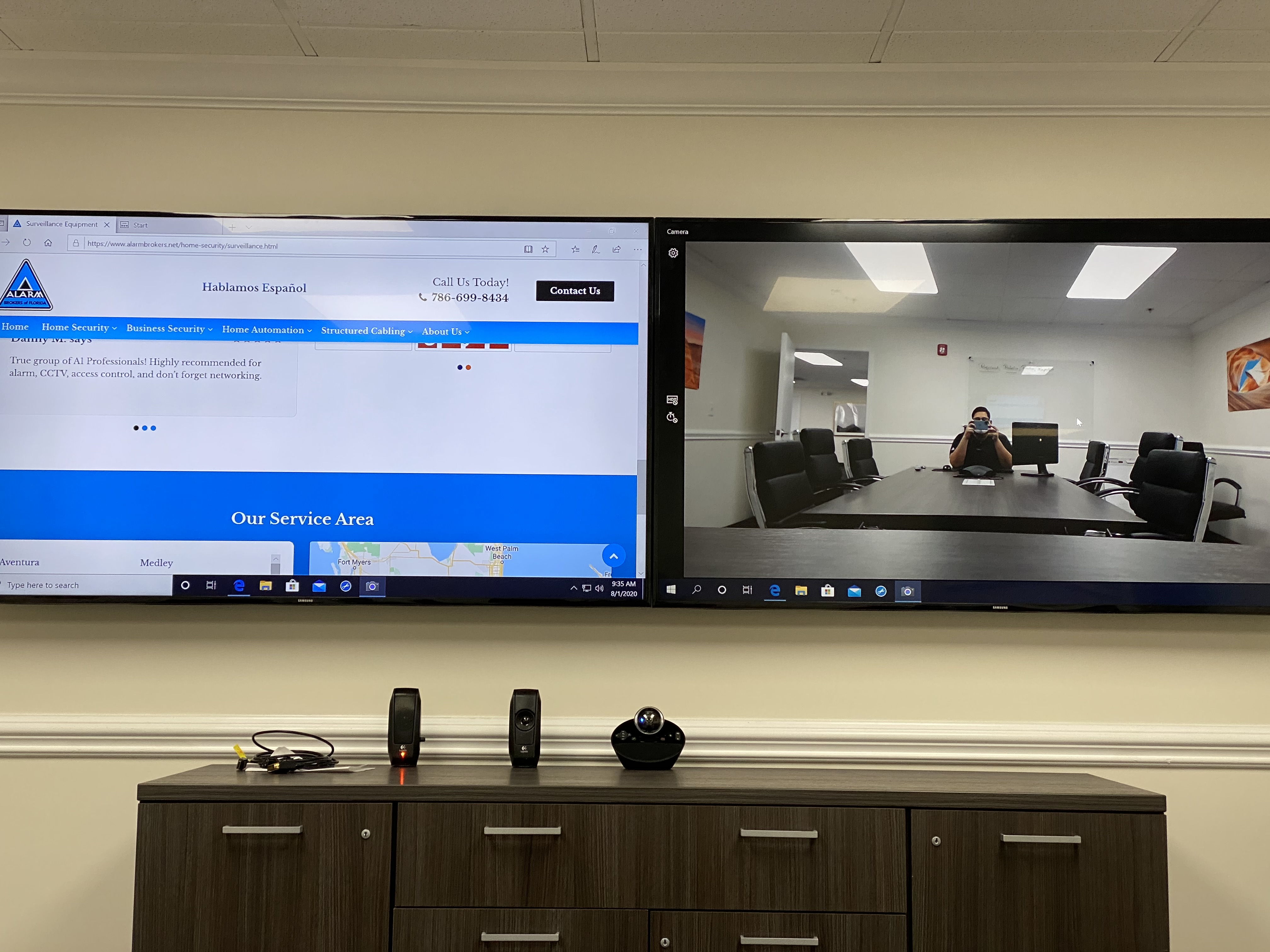 Diaz Anselmo Lindberg P.A.
August 1, 2020
We mounted up two of the 65 inch Televisions in his main conference room using adjustable mounts and setup a new 1080P webcam. Customer then had us mount up another TV in the secondary conference room.