Glass Break Detector in Miami, Hollywood & Fort Lauderdale, FL
If you are looking for an effective way to protect your house from theft and burglary, you are in the right place. Our glass break detector is sound-based, it is designed to sense the frequency coming from the sound of glass breaking. Whenever someone smashes your window a signal will be sent to the control panel, and the alarm will start ringing, leading the burglar to run away before doing any further damage.
Contact Alarm Brokers of Florida to install glass break detectors for your home or business in Coconut Creek, Miami, Hollywood, and other cities that we serve in South Florida. Our experienced, expert technicians provide customers with highly advanced glass break detectors.
How Effective is a Glass Break Detector for Your Florida Home?
A glass break detector senses the sound of breaking glass and it is the only sensor that is activated sound.
Unlike other sensors like window and door sensors, or motion sensors; it doesn't need any form of movement to be tripped.
Glass detectors are cost-effective.
Capable to protect large rooms with multiple doors and windows which can save you from spending your money on multiple windows and door sensors.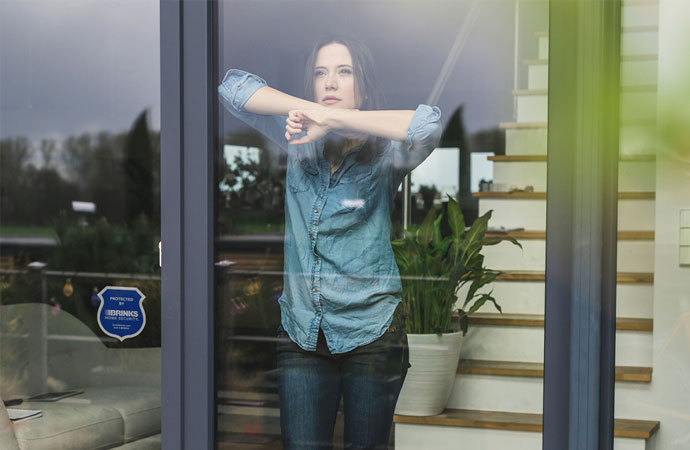 Rely on Alarm Brokers of Florida for Glass Break Detector Installation in Miami & Hollywood
We have installed thousands of security systems and we treat every single customer like it's our only customer. We are a preferred provider of state-of-the-art smart security equipment and monitoring services for both residential and commercial customers. Give us a call at 786-699-8434 or contact us online to discuss your security needs in Pembroke Pines, West Palm Beach, and other cities we serve in the Miami-Dade metro area.