Smart Garage Door Openers in Miami Beach & Fort Lauderdale
Make your home automation system even better with garage door openers by Alarm Brokers of Florida.
Moving in or out of the garage could create a lot more hassle unless you are living in an automated home with Smart Garage Door Openers in Miami, Fort Lauderdale, Key Biscayne, and other cities throughout the South Florida area. With the Internet Gateway, you can add a smart garage door opener app to your smartphone that allows you to control your Alarm.com, Ring, Honeywell, or Savant-enabled garage door opener, gate operator, and lighting products.
It's very easy to add this exceptional piece of smart home equipment to most existing garage door systems. Now you can have an increased amount of control over your home, even from a remote location, and make your home even smarter.
Let Siri Do the Talking with Alarm Brokers of Florida Home Automation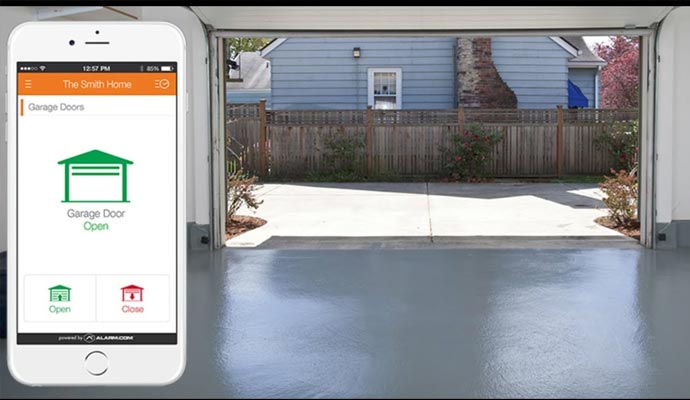 Add smartphone control to your Alarm.com-enabled garage door.
Check the status or control your garage door, gates, and lights from anywhere!
Receive real-time alerts and create schedules.
Know when family members or friends come and go.
Invite up to three people to control your smart garage door openers and lights from their own Alarm Brokers of Florida app and login info.
Open remotely for a friend, dog walker, or repairman.
Never wonder again if the garage door was left open.
Works with Apple HomeKit.