Authorized Brinks Home Security Dealer in Miami, FL
Alarm Brokers of Florida is the authorized dealer of Brinks Home Security Products for customers in Miami, Hollywood, Pembroke Pines, and other cities we serve in the Miami-Dade metro area. Brinks Home Security is one of the largest and most trusted home security companies in the United States. Throughout North America, Brinks has been providing cutting-edge products and alarm monitoring services to more than 1 million customers.
Contact Alarm Brokers of Florida to install our state-of-the-art home security system from Brinks.
Reasons to Choose Brinks Security
Ranked number one for customer service by J.D. Power in their 2019 Home Security Satisfaction Study
24/7 professional monitoring regardless of power going out or the wireless connection getting disconnected
One of the fastest alarm response system
Cutting-edge products and alarm-monitoring services
Devices compatible with Alexa, Siri, and the Google Assistant
Get a Smart Home Security System by Brinks From Alarm Brokers of Florida
Being the authorized dealer and the service provider of Brinks Home Security we can answer all your questions about the products and provide you a suitable solution for your security issues. We have installed thousands of security systems and we treat every single customer like it's our only customer. We are a preferred provider of state-of-the-art smart security equipment and monitoring services for both residential and commercial customers.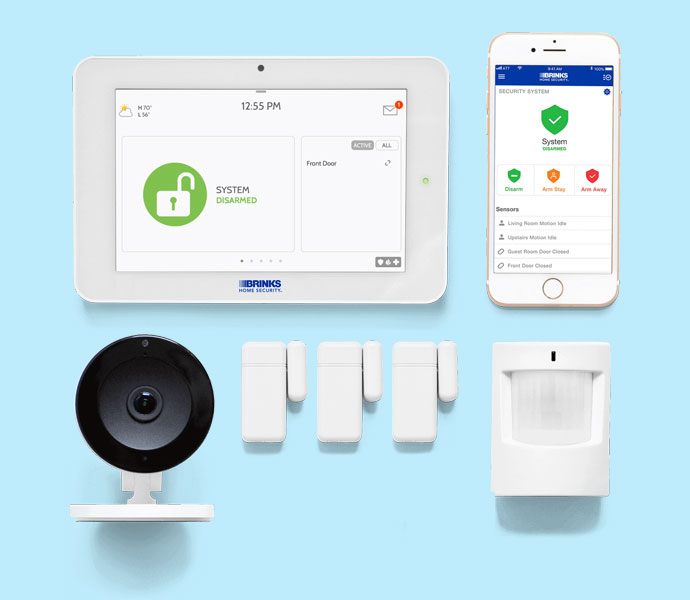 Choose Alarm Brokers of Florida for Your Brinks Security System in Coral Gables
For the best home security systems in West Palm Beach, Coconut Creek, Coral Gables, and other cities within our service area. be sure to secure yourself a Brinks System from Alarm Brokers of Florida. Among the many reasons to choose us, some of the best reasons include:
We offer state of the art equipment
Professional monitoring services 24/7
Flexible costs based on your budget
Award-winning Alarm Response Center
Give us a call at 786-699-8434 or contact us online to discuss your security needs.