Stop Package Thieves in Miami, Hollywood & Fort Lauderdale
Package theft has become a growing problem across the United States. According to national statistics, nearly 39% of consumers have been victims of package theft during the holiday shopping season in America. By installing security measures such as outdoor cameras, smart locks, smart doorbells, and, motion sensors, you can decrease the risk of package theft from your doorsteps.
Rely on Alarm Brokers of Florida for installing security systems to save your packages from being stolen in Miami, Hollywood, Pembroke Pines, and other cities we serve in the Miami-Dade metro area.
Protect Your Parcels from Package Thieves With Alarm Brokers of Florida
We have installed thousands of security systems and we treat every single customer like it's our only customer. We are a preferred provider of state-of-the-art smart security equipment and monitoring services for both residential and commercial customers.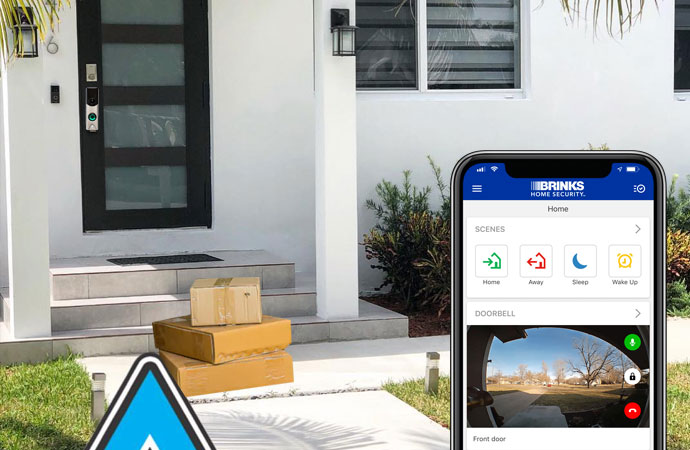 Choose Us to Stop Package Thieves in Coconut Creek & Coral Gables
Security systems discourage break-ins and give you peace of mind. Not only are you ensuring the protection of your home and family against theft, but also from fire, carbon monoxide poisoning, medical emergencies, and package thieves. Some of the best reasons to contact Alarm Brokers of Florida in West Palm Beach, Coconut Creek, Coral Gables, and other cities within our service area include:
We offer state of the art equipment
Professional monitoring services 24/7
Flexible costs based on your budget
Award-winning Alarm Response Center
We also offer installations and service calls on evenings and weekends. Give us a call at 786-699-8434 or contact us online to discuss your security needs.