Benefits of Smart Business Reporting Services in Fort Lauderdale
Our system is integrated with top-rated, easy-to-use free mobile apps to put your business in your hands and at your fingertips. We provide control wherever you go!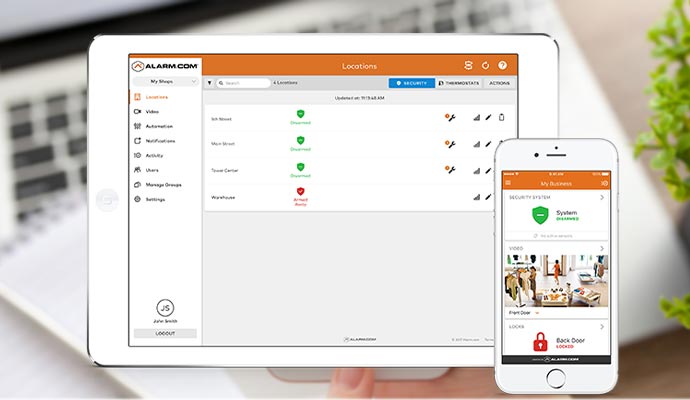 Wired/Wireless/Wire-Free Surveillance
Wired surveillance cameras use a cable connection to operate, connect to the internet, and record. These cameras are primarily used to monitor large properties.
Wireless surveillance cameras do not require a cable connection for internet and recording, but may still require a cable connection for power.
Wire-Free surveillance cameras are battery-operated cameras that do not need to be plugged in. Wire-free cameras are designed to record only when motion is detected.
Notifications & Alerts
Get reminders, custom notifications, and alerts when a door is left open or someone is entering or exiting your business.