Cameras for Business Security in Key Largo & Miami, FL
At Alarm Brokers of Florida, not only your home but your business security is also ensured with our cameras. We are pleased to inform, you can keep a watchful eye on your property with our easy-to-use and flexible Video Camera solutions- at all times and from your convenient location. View live and recorded video to know who's in and around your business property at any time. Our products are patented by Honeywell, Axis, Brinks & Hikvision Camera. We serve customers in Key Largo, Miami, Plantation, and other areas of South Florida.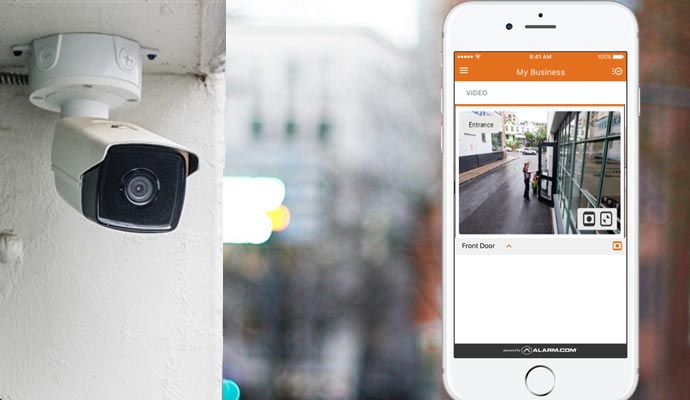 1. High-Resolution Video Cameras
Record high-resolution footage of your business to capture even the smallest of details. Video recording devices allow for playback and easy export of video footage.
2. Increase Profit & Optimize Operations
Monitor workforce for proper staffing
Boost employee productivity
Reduce shrinkage and theft
Discourage workplace violence and/or harassment
Document attempted slips and false insurance schemes
3. Alarm Brokers of Florida Video Cameras
Our video cameras bring high-resolution video to life
Flexible camera options are: Indoor, outdoor & weather-resistant, vandal-proof dome cameras
Multiple lens options available to customize the application with a perfect field of view
Infrared technology to improve the image in low-light conditions
Benefits of Business Security Cameras
Video recorded 24X7
View recorded clips at your convenience
Stream live encrypted video of your business from almost anywhere
A secured system with user authentication and the lockout feature
Easy access through mobile app control, with a simple search and video sharing
Free Alarm Brokers Video app that supports real-time video preview of up to 16 cameras
Pinch to zoom in and out, in preview mode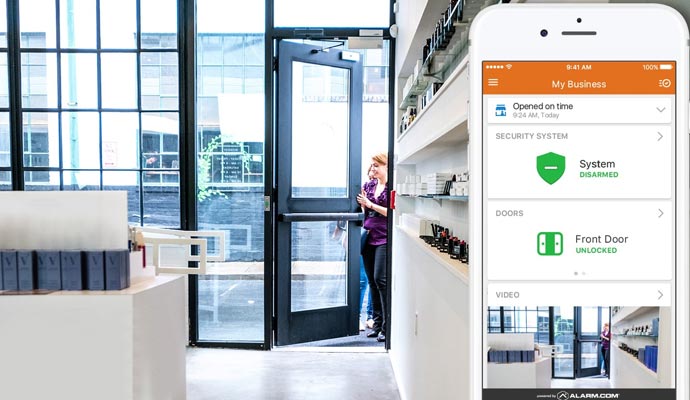 Alarm Brokers Video App
View multiple cameras from the video app
Pull snapshots from live or recorded footage from the app
Export recorded footage to a mobile device
High resolution or basic viewing for optimizing available bandwidth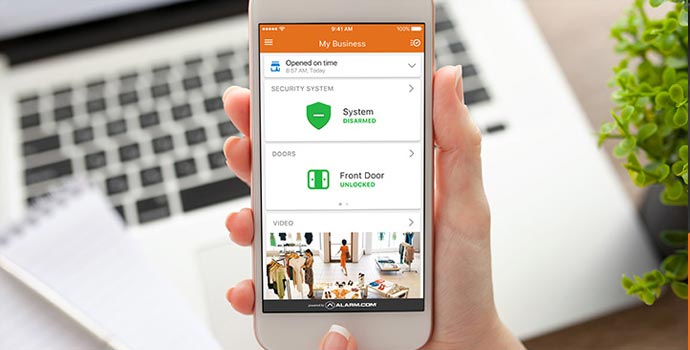 Rely on Alarm Brokers to Protect Your Business in Coconut Creek & Pembroke Pines
At Alarm Brokers of Florida, our smart home security services are available in Coconut Creek, Dania, Margate, Pembroke Pines, and other areas of South Florida. Call us at 786-699-8434 or contact us to get a free quote today.