Continental Access Dealer in Miami & Fort Lauderdale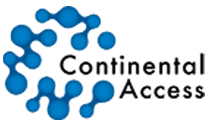 Alarm Brokers of Florida is the authorized dealer of Continental Access Products for customers in Miami, Hollywood, Pembroke Pines, and other cities we serve in the Miami-Dade metro area. Continental Access, the inventors of CardAccess®, is a division of Napco that manufactures access control tools for residential and commercial properties. Since 1961 they have been fulfilling demanding security and threat-management requirements with 100% satisfaction of their customers.
Through the years they have earned many high profile customers among whom Citibank®, People Federal Savings, Polo Ralph Lauren®, Barney's Clothiers®, ESPN®, Intel® Worldwide, Harris Corp, McCormick Center, Consolidated Edison, FBI Training Facility, Langley AFB, Walter Reed Hospital, Grady Hospital, multiple Good Samaritan Hospitals, UCSD Healthcare, IUCIS, Immigration Services, Spirit Aero Systems, Miami International Airport, Pepperdine University, U of Penn Medical Center, Northwestern, Columbia, NYU, St Johns, College of Dupage, San Diego State, and top school districts coast to coast, ie., Houston & Austin ISD, Harvard County, Boston Public Schools, Tyler ISD, Dekalb County, and Wateloo Schools are a few names.
Contact Alarm Brokers of Florida to install our state-of-the-art home security system from Continental Access.